From creative concept to page design and content population, we build dynamic, satisfying websites for our clients.

---
The Approach
Along with establishing the essential web presence, our central goal is helping our clients engage their visitors.

New Montage Creative approaches this through a melding of word and visual, all woven into your distinction.

The secret to this hides in plain sight: powerful content that honors your values, speaks in your voice, and encourages your connections.
New Montage Creative Services
Strategy
Research, interviews, competitive research
Word Choice
Optimized for both the human eye and search engines
Responsive Design
Built to look terrific on all devices and screen sizes
Optimization
Image/code compression for speedy page loads
Maintenance
24/7 monitoring to keep your site humming
Triangulation
Weaving your reach throughout social media assets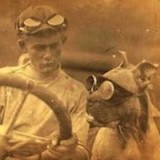 "If you could say it in words, there would be no reason to paint."
⏤ Edward Hopper