In the digital age, words remain as vital as ever, a portal through which we express and explore.

New Montage Creative honors that.

We craft well-researched, timely, fluid communications.

---
A Word About Words
If you build it, they will come.

That's a sweet idea for a baseball movie, though not so much in the online arena. Hundreds of people launch websites each day. It's crowded out there. Like jostling for space on the subway at rush hour.

People are always more important than technology. Yet, for our clients to take full advantage of their Internet presence, we need to work the technology in order to weave the Web and connect them with other people.

We create pages filled with organic, search engine-optimized content, balanced by graphics that complement the text and help lead the eye.

The words serve at least two purposes. For human readership, they shine a light on our clients' value propositions. With clarity and precision, the word choice serves to lure people in and prompt them to contact (phone, email) for more information.

At the same time, word choice (both on the page and "under the hood") informs the algorithms our search engines like Google, Bing, and Yahoo use to value, categorize, and rank pages.
New Montage Creative Services
Strategy
Industry research, analyzing the competition
Interviews
Building trust, gathering essential information
Word Choice
Optimized both for human eyes and search engines
Style
Presentation in your voice, your rhythms
Maintenance
Checking link integrity, adjusting content
Triangulation
Weaving your reach throughout social media assets
Triangulating Your Value Proposition
Think bigger: An excellent way to enhance your web presence is to triangulate it. New Montage Creative manages social media campaigns for our clients. And successfully so.

Facebook, Twitter, LinkedIn, YouTube, a regular blog: We strongly recommend establishing and enhancing your social media assets with consistent and quality entries.

The results? Maximizing your exposure to show the world—or a particular world—your voice, your expertise, your angle.

Triangulation. Click image to enlarge.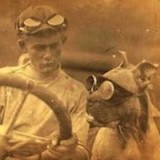 "If you talk to a man in a language he understands, that goes to his head. If you talk to him in his language, that goes to his heart."
⏤ Nelson Mandela