From concept and storyboarding to original music and post-production, New Montage Creative takes even the broadest concepts and works closely with you to create superbly stylized video for any business or personal need.

---
A Word About Video
By the numbers…

Websites with video have users spending 88% more time on their sites.

How much time? Web surfers spent nearly seven hours watching online video in 2019. That's up 59% from 2016.

Companies with lead generation sites that utilize video marketing strategy and presentation garner 66% more qualified leads.

Video is a powerful medium. It increases site traffic, lead generation, brand recognition, revenue.

With so many ways to present⏤ads, interviews, how-to tutorials, reviews, demos⏤video production needs flexibility and creativity.

That's where New Montage Creative comes in. We storyboard. We prep. We'll mic you up and shoot on site. We'll match any narration you require to your voice, your rhythms, your values, aligning word and image into a coherent cloth that's as visually arresting as it is audibly seductive.
"The Horse in Motion"
Eadweard Muybridge, 1878
That's the world's oldest surviving moving picture. Photographer Eadweard Muybridge set 12 cameras along a race track in California, looking for proof that horses left the ground during full gallop. (The human eye cannot process such information fast enough on its own.) Muybridge presented the photos through a zoöpraxiscope, his invention that was a first step toward what we know today as a movie projector.

Along with the amazement of literally viewing "moving pictures," the surprise was that the horse hooves left the ground not while outstretched but while gathered under their bodies.
New Montage Creative Services
Creative Concept
Research, theme, visual landscape
Storyboarding
Sets the foundation for movement, timing, graphics
Script
Intro, narration, on-screen text, outro
Style
Presentation in your voice, your rhythms
Post-production
Optimizing, rendering, uploading
Triangulation
Weaving your reach throughout social media assets
Triangulating Your Digital Media
Think bigger: No matter how great the video, and how well it attracts people already on your site, the goal is to draw more visitors.

Triangulate it. New Montage Creative helps you capitalize on your social media assets in order to lure people. Depending on your value proposition, use your Facebook, Twitter, Instagram, LinkedIn, YouTube, and Vimeo channels to help extend your reach. for our clients. And successfully so.

The results? We maximize your exposure to show the world—or a particular world—your voice, your expertise, your angle.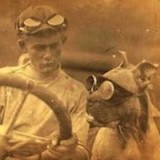 "If you talk to a man in a language he understands, that goes to his head. If you talk to him in his language, that goes to his heart."
⏤ Nelson Mandela